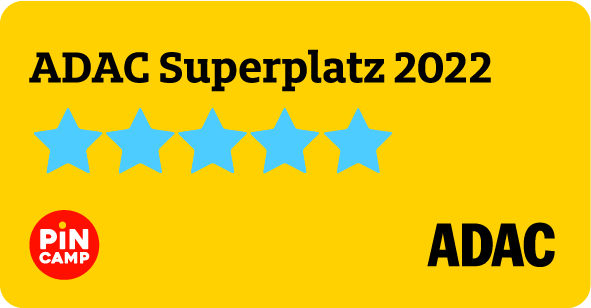 This year ends beautifully, finally it comes the news that we have been waiting for a long time: the Mediterraneo Camping Village joins the exclusive selection of the best campsites in Europe thanks to the recognition of ADAC as Superplatz campsite. 
This award is given to campsites that offer the highest level of quality in terms of sanitary facilities, common areas, catering, bathing facilities and leisure activities.   
The campsite also received top marks for its swimming facilities, a very important sport for German guests (thanks to the new 2000 m2 water park), for the activities and entertainment organised by the animation team and for the atmosphere of relaxation and well-being within the campsite.

Receiving this award has a very special importance, it is the result of a path undertaken over the past few years, made up of changes and innovations, which we hoped would be appreciated by both our guests and experts in the sector.
The award, which comes on top of the one previously given by Pincamp and which saw the campsite included among the best campsites in Italy, further reinforces our awareness of being able to achieve increasingly important goals, thanks also to the constantly renewed trust of our guests.